Minister Arlene M. Lassiter -
Wholeness With God and Recovery Through Him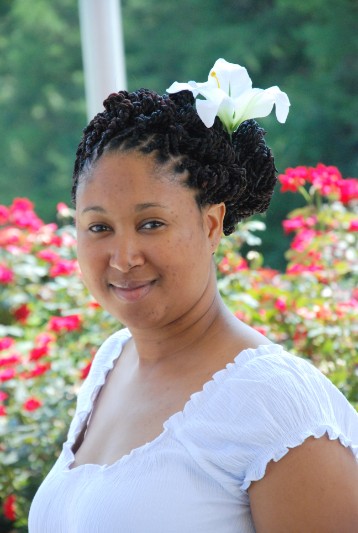 Prophetess Bebee Watson -
Know Your Purpose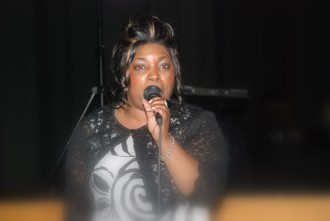 Minister Rayvalette Farrington -
Dance With God, Let Him Lead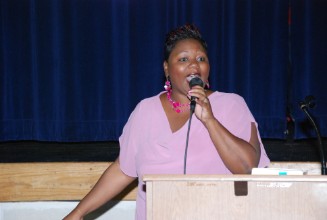 Minister Donna Coletrane Battle -
Blessed and Delivered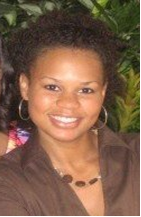 Dance Performance by:
"In Spirit & Truth"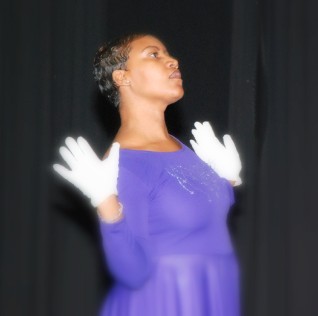 Vendors:
Mac Bags
Mary Kay
Minister Arlene M. Lassiter on behalf of Praying Hands Ministries would like to thank each and every person that participated, attended, prayed for us, helped in any way.
We truly felt the Spirit of God and were blessed by all program participants – in the forefront and in the background - as well as vendors at our First Women's Conference entitled "Women's Blessedination 2010 - Walk into your Blessed Destination".
The event was held at the Mebane Arts Center in Mebane, North Carolina on Saturday August 7th 2010 .
The "whole woman" - spirit, mind, and body was the Conference's focal point.
All who were able to dwell in the atmosphere set forth in this our first women's conference went away with an encouraged, enlightened and renewed spirit.
During the conference we were learning that we can have "Wholeness with God and Restoration Through Him". That God wants to mend all of our broken places, purge those things out of us that may hold us back from getting to know Him. God wants us to get over past hurts from friends who have walked away, love (or the pretend version of love) that has been lost. He wants to no longer be bound by harsh words of limitation spoken by people over our lives since birth. These are the things that make us feel unworthy of His Grace and Mercy.
We were taught that we need to "Know our Purpose" . A part of knowing our purpose is primarily learning who you are in God. You are a child of the King, an heir to the Kingdom of God, therefore you are entitled to all that God says you can have and must strive to be all that God says that you can be. You are created in His own image to praise, worship and love. There are gifts that God has given to each and every one of us and we need to tap into them and know what our purpose is in using them.
We were also told that we need to "Dance with God, Let him Lead". So many times we have our own agenda, our own timeline, our own plans and we often forget to ask God for his direction! Then, after we see our plans are not working, we allow God with the aid of the Holy Spirit to lead us and direct us in the way that we should go. There are times, that we have to realize that we can't just conduct business as usual and that though times may have changed, God is still the same. We may have to spend more time seeking Him, more time praying to Him, and more time in God's word than we used to. Take the time, make the time to ask God, "Where do you want me to go? What do you want me to do?, When and How God?" Just be willing to allow God to speak into our spirit. We need to put aside our pride, plans and wants based off of our nearsighted desires and realize that what God has in store may be, and probably will be far greater than the short distance that we can view. So, take God's hand and stop trying to run the dance floor of life…be a dancer, rest in God's arms, rest in the Holy Spirit, rest knowing that he is able to take you where you want to go and beyond!
Lastly we were taught and reminded that we can be "Blessed and Delivered". God wants to bless us with all that he has, health, including mental, physical, and spiritual health. It is not his desire to see us sick, stressed, or confused spiritually. God wants us prosperous in life, and by prosperous I 'm not only referring to money or monetary gains, but in life in general. The definition of prosperity is "a successful, flourishing, or thriving condition". There are a lot of conditions that people all over the world have been diagnosed with such as cancer, blood diseases, heart conditions, mental conditions. Those diagnoses are not welcomed. But the diagnosis of having prosperity or being blessed in my life are diagnoses that I welcome and accept. Also, knowing that God can deliver me from situations and circumstances that I, doctors, teachers, family and friends can't help me out of or remove boundaries meant to hold me from my purpose, my destiny in my life, brings me great joy brings a praise to my heart and a smile to my face. To know that God has the power to deliver me from the things, issues, people, situations and circumstances that I may currently be facing. Just as he healed and delivered the "Woman with the issue of Blood" in the bible. Twelve years she suffered. She searched for healing, an answer, a breakthrough, a blessing and a deliverance for her own life. Friends, family, doctors, priests - no one could help her. But the Son of God was passing through and she reached out to him, touched the hem of his robe, and instantly she was healed! Then Jesus, the Son of God, told her "Daughter, your faith has made you "Whole"; Go in Peace." Not only was she delivered from suffering, but she was blessed with peace!
Praise and Worship By Lashon Hill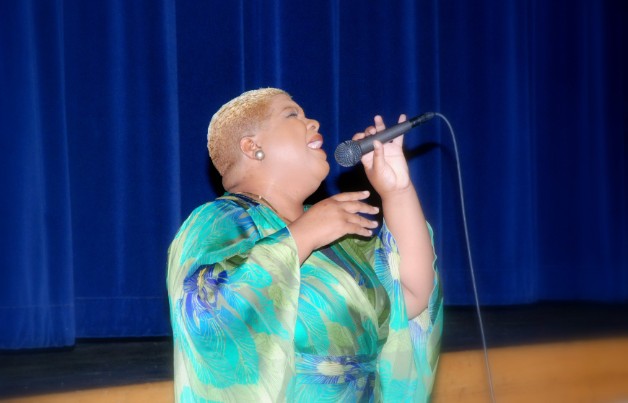 Gospel performance by "Son's of Soul"